Car WINDOW TINTING Puget Sound
Ceramic Pro Puget Sound provides premium car tint in Carlsbad and the rest of Puget Sound County. We offer Ceramic Pro KAVACA Ceramic IR.
Ceramic Pro Kavaca Ceramic IR window tint is the most advanced automotive window film ever created. It was manufactured with a unique formulation of nano-ceramic technology with an IR layer. Utilizing our proprietary nano-ceramic technology, we've been able to create window tint film that blocks up to 97% of infrared heat – giving you the ultimate indoor cabin experience. Our window films also provide superior protection against cancer-causing UV rays, keeping you and your passengers safer. It is metal-free – supporting signal clarity for all types of electronic devices.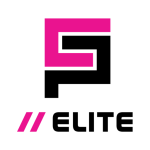 THE BEST WAY TO PROTECT YOUR INVESTMENT!
Benefits of Ceramic Window Tint
Heat Rejection
Our multi-layered films are engineered to block up to 98% of the heat that you feel trapped inside your vehicle. A window tint will make the interior of your car feel much more comfortable.
UV Ray Protection
The window tint films that we use are formulated to block damaging UV rays that can damage your skin and potentially cause skin cancer. Protect yourself and your passengers with a window tint.
Increased Safety
Window tint films not only protect your from UV rays, but they also keep your protected in the case of an accident. With shattered glass, the pieces of sharp glass tend to stay together when they are stuck to the film.
Enhanced Look & Style
In addition to added privacy, you can customize the look of your vehicle with a window tint. Give it a sleek look with the various shades that we offer.
Zero Signal Interference
The films that we use are manufactured so that there is zero signal interference. Radio, GPS, and Bluetooth signals will not be effected while you are protecting your investment.
Greater Clarity
We offer a variety of different shades, it all depends on your preference. With our state-of-the-art technology, now you can keep cool without having to choose a super dark shade of tint.
WINDOW TINTING INSTALLATION
With over a decade in the industry, we are the professionals that you can trust to protect your investment with the best window tint products on the market.
Ceramic Pro Kavaca Ceramic IR window tint is the most advanced automotive window film ever created.
PROTECT YOUR INVESTMENT TODAY!

Service Area
one
two
three