WINDOW TINTING NEAR ME
In the Puget Sound Area
Window tint serves three purposes. Style, Privacy, Heat Rejection. Plain and simple, if heat rejection is your primary goal, STOP! do not pass go, head down to our shop and let us show you our IR (infrared) window tint. Infrared film works differently than all other films. It is comprised of dozens of very thin layers. The film traps the heat on the glass and the glass quickly dissipates the heat. This technology was originally designed for government buildings and is now available in the car market. We have all shades of this film available so you can style your car however you'd like, but what makes this tint unique is that you can tint your car with an extremely light shade that will produce more heat rejection than 99% of the darker films on the market. Tint can be for everyone!
Our Infrared film is a high-end protection film with incredible heat rejection properties. It's non-reflective, non-metal (will not inhibit radio, cell or satellite signals) and includes a lifetime warranty against adhesive failure, peeling, delamination, fading and cracking. Ultraviolet light rejection is greater than 99% and ranges in 1.5-2 millimeter thickness. It's ideal for all weather conditions, especially California's continuous sunshine.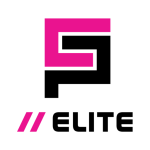 THE BEST WAY TO PROTECT YOUR INVESTMENT!
Included in Package
Infrared Tint
Non-Reflective
Non-Metal: Won't Block Cell, Satellite or Radio Signals
Protection from Heat, UV and Infrared
Lifetime Warranty Against: Adhesive Failure, Peeling, Delamination, Fading and Cracking
WINDOW TINTING INSTALLATION
With over a decade in the industry, we are the professionals that you can trust to protect your investment with the best window tint products on the market.
Ceramic Pro Kavaca Ceramic IR window tint is the most advanced automotive window film ever created.
PROTECT YOUR INVESTMENT TODAY!

Service Area
one
two
three